For Inboard Engines
Inboard Ignition Systems & Components by ICE Ignition
ICE Ignition manufactures range of ignition systems & components to cater for most petrol inboard engines. The 2016 range of control boxes deliver greater functionality. This includes a large selection of timing curves, inbuilt Vacuum Advance using a MAP sensor and one, two or three rev limiters.
The ICE Ignition Coils deliver twice the energy of their standard counterparts. The Pro 100 Series Leads have an ultra-low resistance of 100 Ohms per metre, delivering greater spark for improved performance.
Buy with confidence from Gear Campus, the ICE Ignition Authorised Reseller.
---
Popular Items
Popular Brands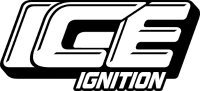 ---