For Inboard Engines
Inboard Ignition Systems & Components by ICE Ignition
ICE Ignition manufactures ignition systems & components to cater for most petrol inboard engines. The new range of control boxes delivers greater functionality. Chose from 16 to 128 timing curves, inbuilt Vacuum Advance and one, two or three rev limiters.
ICE Ignition Coils deliver twice the energy of their standard counterparts. The Pro 100 Series Leads have an ultra-low resistance of 100 Ohms per metre, delivering greater spark for improved performance.
Buy with confidence from Gear Campus, the ICE Ignition Authorised Reseller.
---
Popular Items
Popular Brands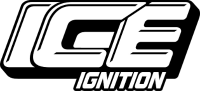 ---