Voltage Boosters
Inboard Engine Voltage Boosters

by

ICE Ignition
Most boats are not capable of maintaining a consistent peak voltage required from performance ignition systems. This impacts on the ignition system achieving maximum efficiency. Therefore, it becomes a greater problem in boats with a vast array of electronics. Devices like GPS, Fish Finders, Radar Systems and other electronic devices place a high demand on battery voltage.
ICE voltage boosters deliver a constant 16 or 24 volts to ensure reliable ignition performance. All ICE Voltage Boosters are made in Australia and are backed up with a 3-year warranty and exceptional after sales support.
Buy with confidence from Gear Campus, the authorised reseller of ICE Ignition products.
---
Popular Items
Popular Brands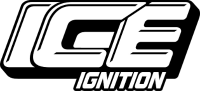 ---