SeaSucker Talon & Tesla Model S
Author: Chris Konstandinou Date Posted:25 October 2016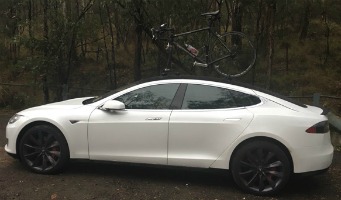 Our Customer Kevin with his Tesla Model S with a glass roof and the SeaSucker Talon
Kevin and his Tesla Model S with the SeaSucker Talon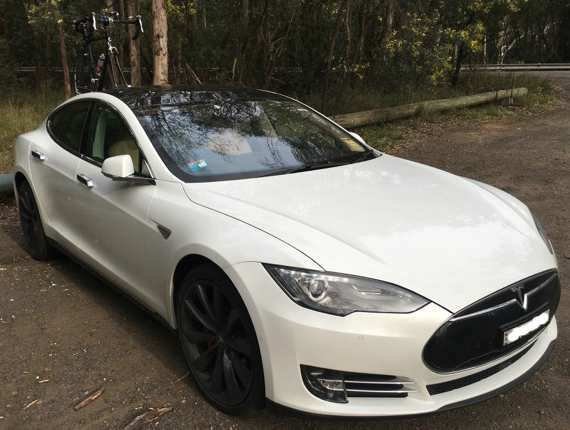 Kevin is a keen recreational rider and early adopter of new products. Since purchasing the Talon he has also purchased the SeaSucker Bomber 3 Bike Rack and will soon take delivery of the SeaSucker Komodo, the purpose built bike rack for sports cars and convertibles. We don't know exactly which car he will use the Komodo with but will send us photos in the not too distant future.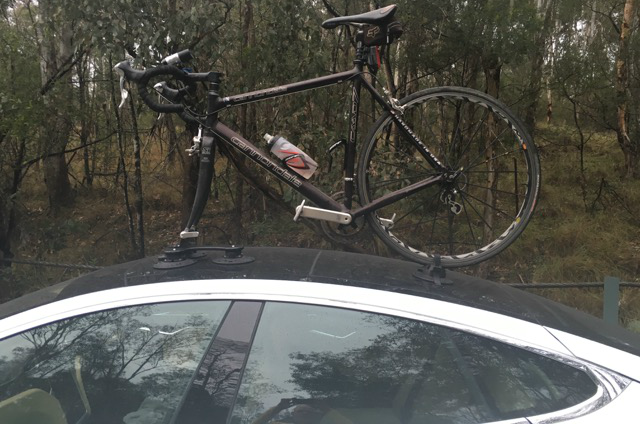 The SeaSucker Talon is an ideal fit for the Tesla allowing Kevin to use it in various locations. This includes mounting it on the full glass roof. If he wants a lower vertical profile he can mount the main board just forward of the back window with the rear wheel strap on the boot. His Talon was also upgraded with the Rear Wheel Housing / Ladder Strap upgrade.
Twelve months on we are happy to report the SeaSucker Talon has lived up to his expectations.
Products used:
​

---
Leave a comment