SeaSucker Bomber & Toyota Prius
Author: Chris Konstandinou Date Posted:27 October 2016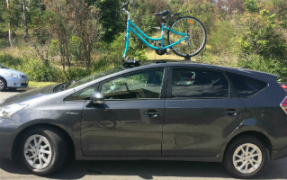 Our customer Karen and her 2016 Toyota Prius with a glass roof and the SeaSucker Bomber
Karen and her 2016 Toyota Prius with the SeaSucker Bomber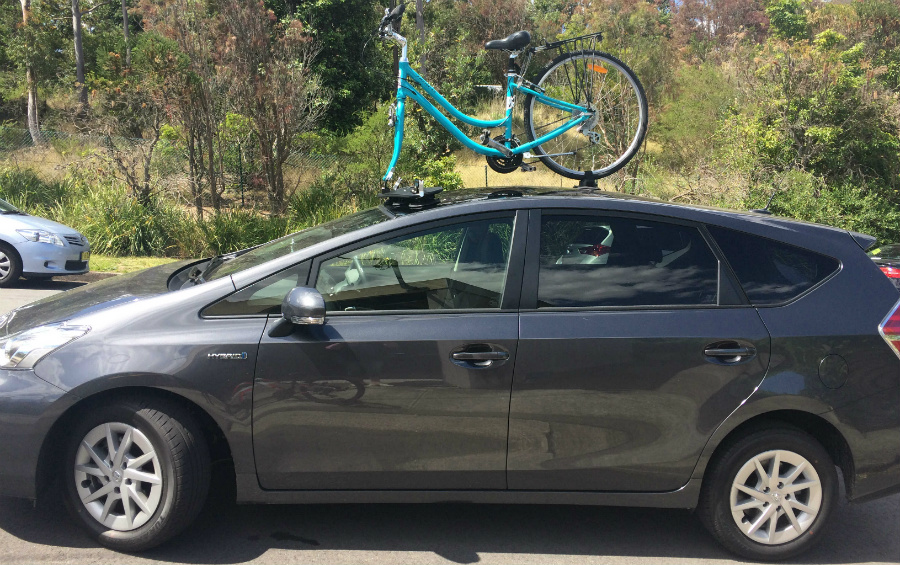 Finding bike racks for cars with a full glass roof can be a challenge. Thankfully the SeaSucker Bike Racks work just as well on glass as they do on the painted panels. Karen contacted us looking for advice. Our main concern was the ridge that runs around the perimeter of the glass roof. Thank fully the ridge is set 170 mm inside of the glass roof. We were confident it would do the job.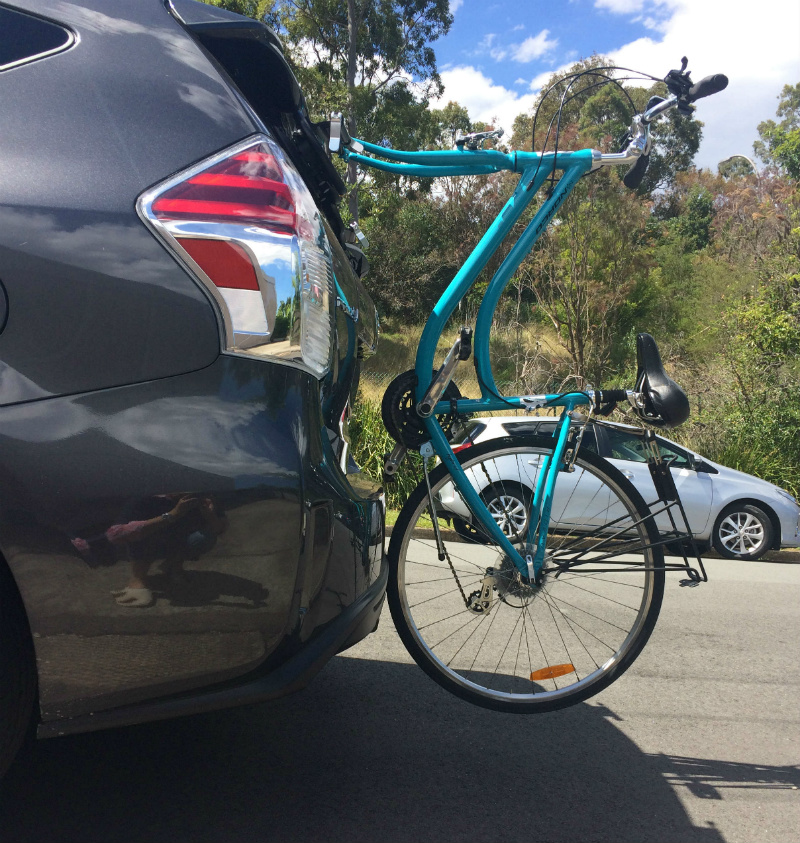 After a few days Karen received her SeaSucker Bomber. At first she wanted to mount the SeaSucker Bomber on the back window as this would have been the most convenient location. Unfortunately we were concerned at the lack of ground clearance. In this case there was 120 mm of clearance under the rear wheel. This could be further improved by rotating the SeaSucker fork mount 180 degrees. Karen decided to use the glass roof instead. Within minutes she was able to mount the SeaSucker Bomber main board. The ridge in the end proved to be no obstacle for the bike rack.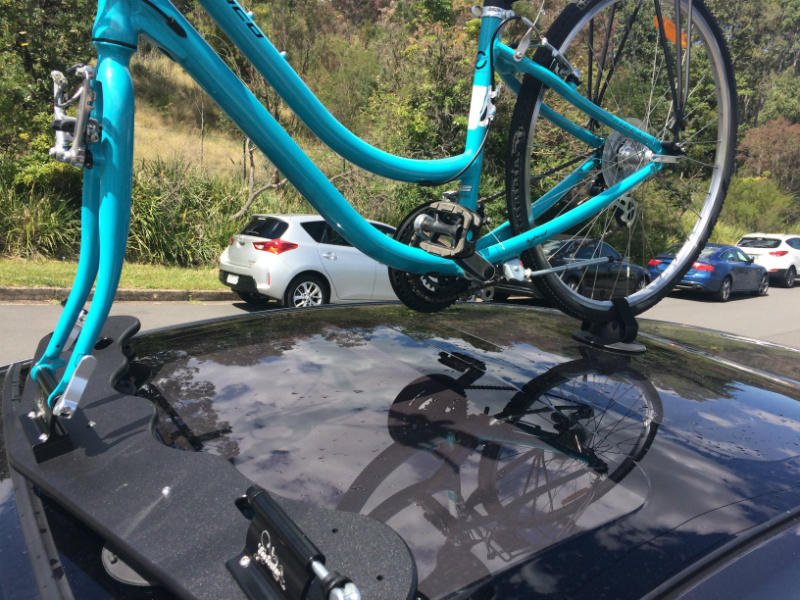 Karen then sent us these photos and was happy to report that she could load all three bikes and go riding with her kids. the combination of Toyota bike rack and the SeaSucker Bomber makes the ultimate "Green Machine" When Karen wants to go riding it takes her less than 2 minutes to mount the bike rack and her bikes. When she is finished riding it takes seconds to remove. This ensures the cars fuel economy is not impacted by a permanently mounted bike rack.
---
Leave a comment