Late Holden Ignition Kits


---

ICE Ignition Kits For Holden 253 to 308 with VN Style Heads
Our standard ICE Ignition Kits include the ICE Ignition 7 AMP Ignition Controller, Distributor, Full Set Of Ignition Leads, ICE Ignition Pro Series Coil & Wiring Loom. Our Deluxe ICE Ignition Kits also include the ICE Ignition 2316 Voltage Booster.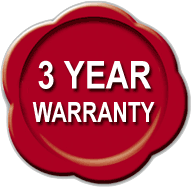 Includes FREE Australia-Wide Shipping
The ICE 2316 Voltage Booster Ensures 16 Volts Are Supplied To The Distributor Irrespective Of Your Car's Electrical System Performance. This Ensures Maximum Spark Is Delivered To The Spark Plug Improving Tunability.
Buy Online "Digital Inductive Spark" Ignition Systems for The Holden 253 & 308 with VN Style Cylinder Heads
Need help choosing the right ignition kit for your car? Call us on 1300 722 580 or (08) 6333 0298