VW Dune Buggy & SeaSucker Mini Bomber
Author: Chris Konstandinou Date Posted:30 April 2017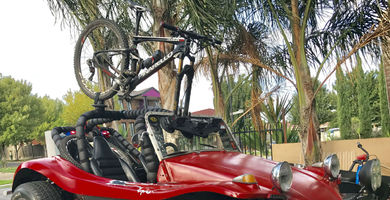 Our Customer Tom with his ultimate off-roader, a VW Dune Buggy with a SeaSucker Mini Bomber
Tom and his VW Dune Buggy with the SeaSucker Mini Bomber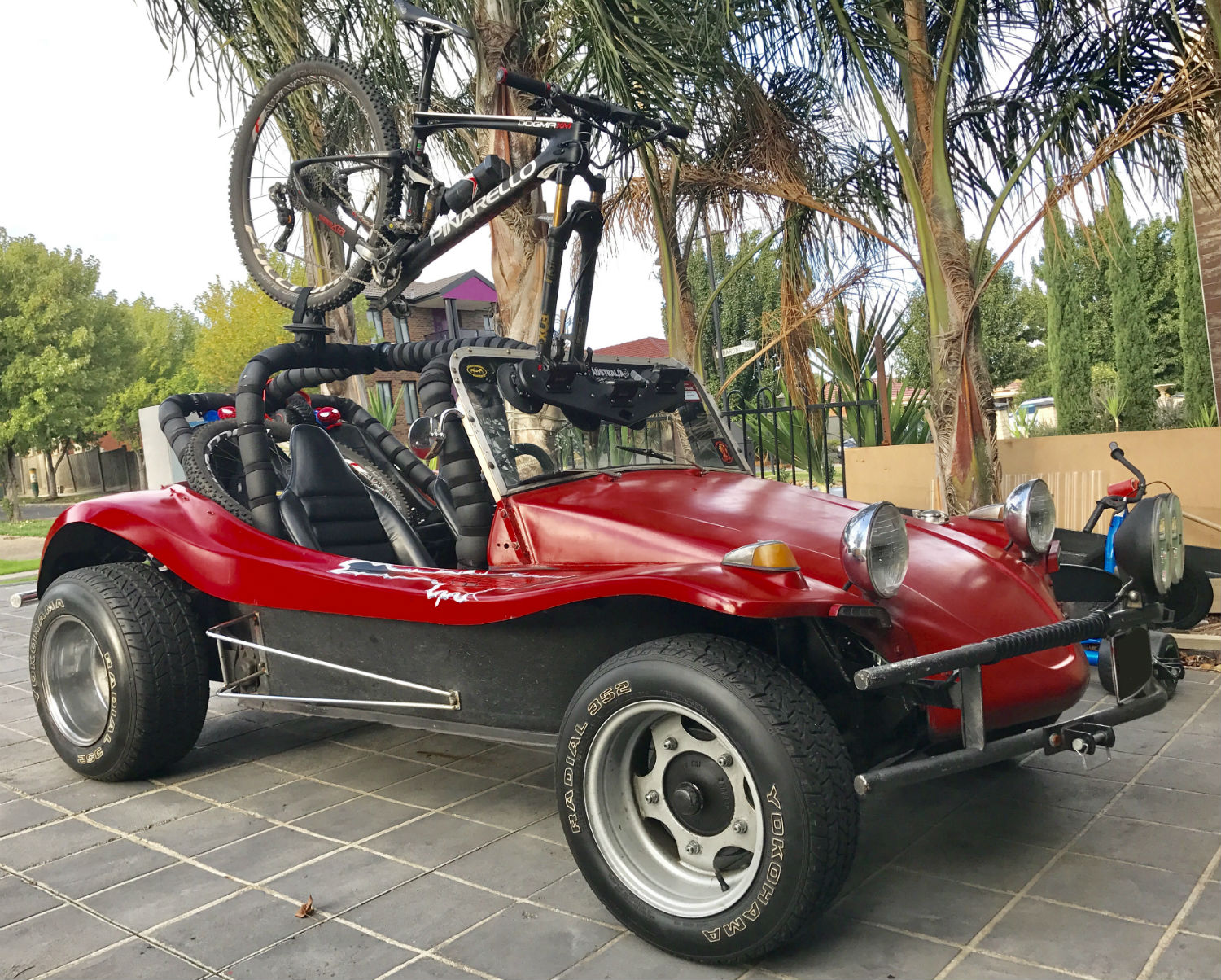 We have tackled some very unique customer's cars and their needs over the last 5 years. When Tom contacted us looking for a bike rack for his SUV we gladly helped out. After purchasing his bike rack he also arranged to pay us a visit so we could demonstrate how to get the most out of his new bike rack. What we didn't expect is that Tom had a second idea. He also wanted to use his VW Dune Buggy, the ultimate off-roader, when he goes mountain bike riding.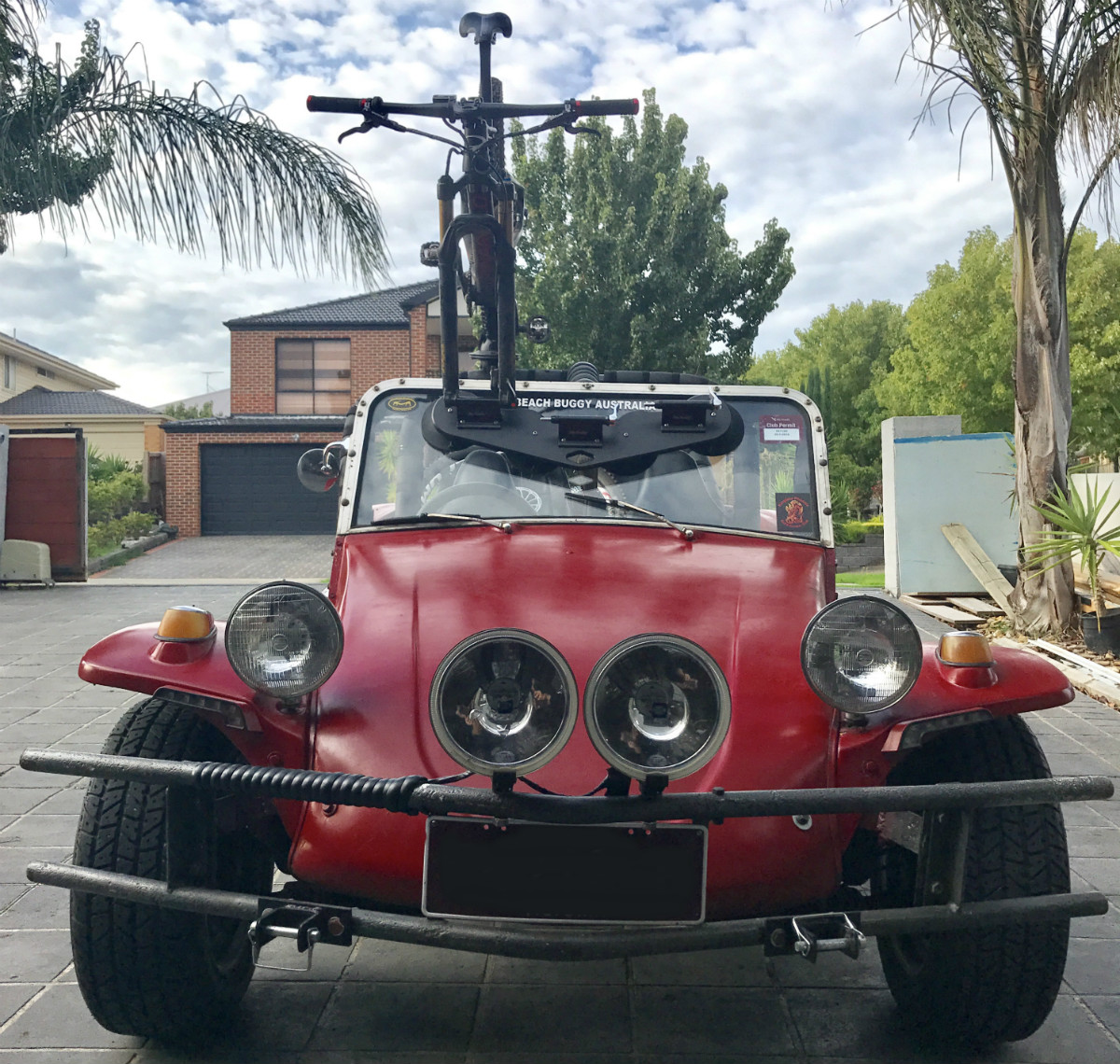 Tom also wanted to carry a mix of road bikes and one mountain bike. That makes the SeaSucker Mini Bomber ideal. The SeaSucker Mini Bomber main board has an extra set of holes drilled in the centre to take a third fork mount. It also eliminates the need for a fork adapter.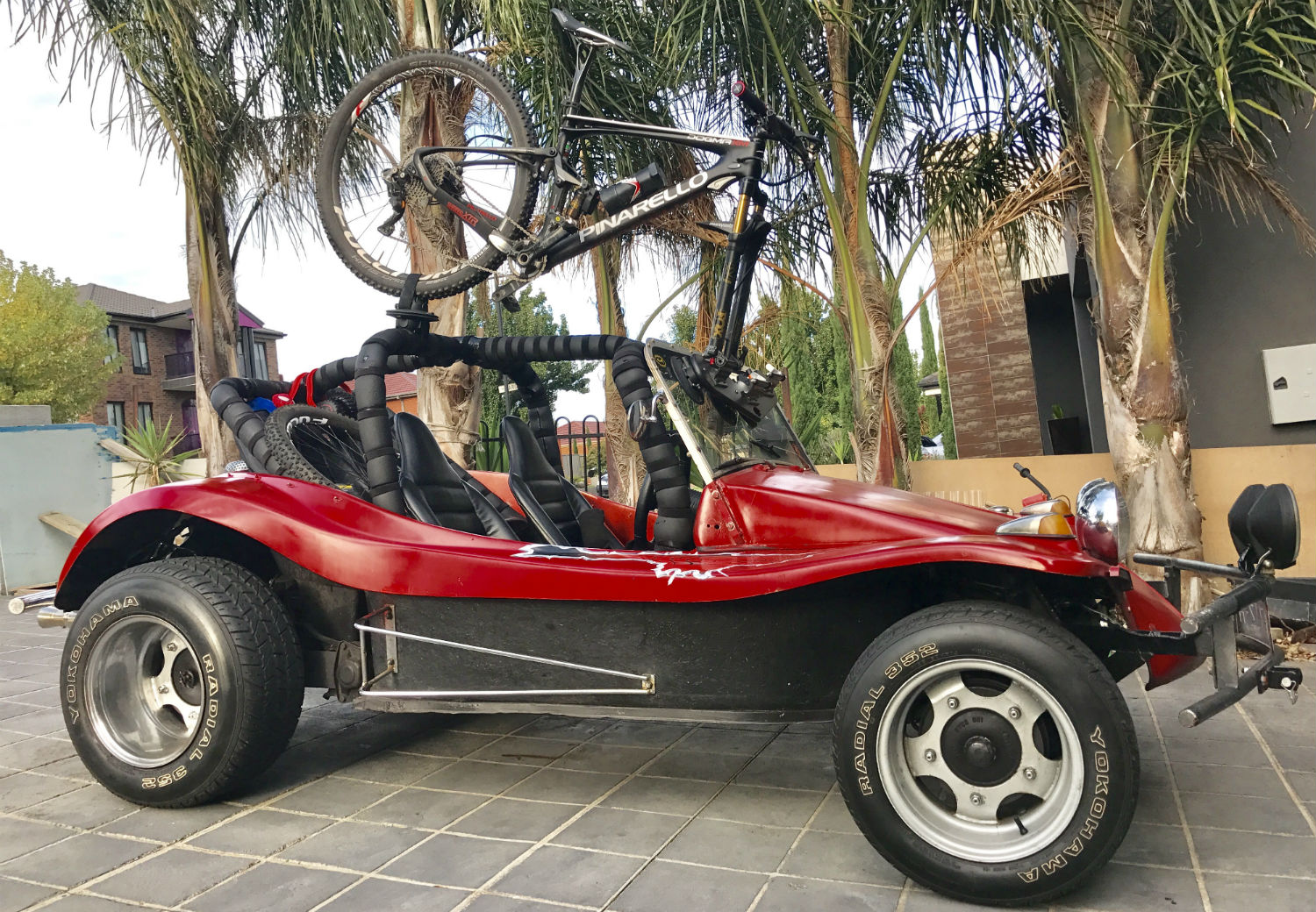 Two weeks after meeting Tom at our office in Cheltenham he sent us these photos. What makes this so unique is the way Tom secured the rear of his bike. Using the two rear wheel straps that come standard with the SeaSucker Mini Bomber he attached one vacuum mount to another by lining up the vacuum cups. This allowed him to use one rear wheel strap to the attach to the roll cage and other straps down his bike.
After testing his new bike rack Tom was happy to report his new bike rack has performed very well.
Buy the SeaSucker Mini Bomber through our online store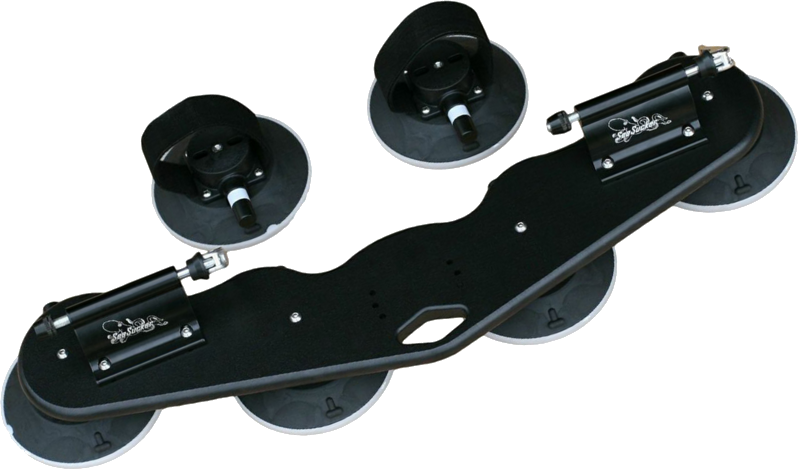 ---
Leave a comment