SeaSucker Bomber & Dodge RAM 1500
Author: Chris Konstandinou Date Posted:5 December 2016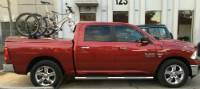 Our customer Michael and his Dodge RAM 1500 with the SeaSucker Bomber and 2 Flight Decks
Michael and his Dodge RAM 1500 with the SeaSucker Bomber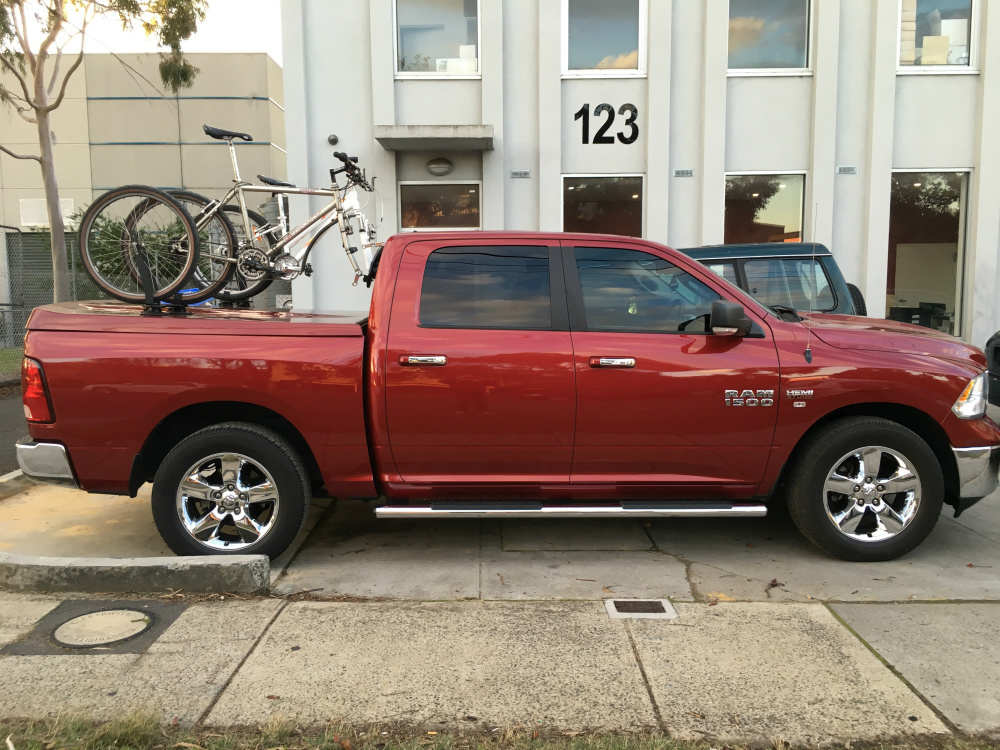 This is the most challenging car we have tackled to date. Having purchased his Dodge RAM 1500 Michael, a keen recreational cyclist was looking for a bike rack to carry 3 bikes. He also wanted to minimise space lost in the tray from carrying the front wheels.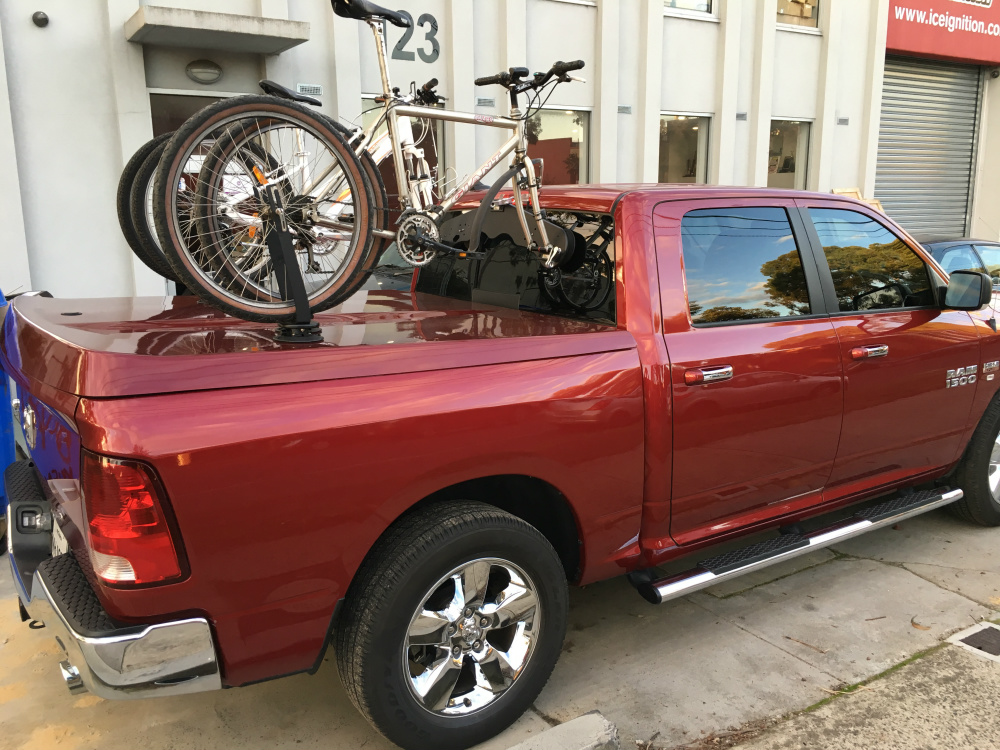 The biggest challenge was the small centre electric window located in the cabin's rear window. It meant that two vacuum mounts would not make contact with any surface. We decided to modify the SeaSucker Bomber by relocating two vacuum mounts further apart. Next we added two flight decks that worked in nicely with the corrugated shape of the deck lid. The end result is a bike rack that takes two to three minutes to install and can be removed in seconds.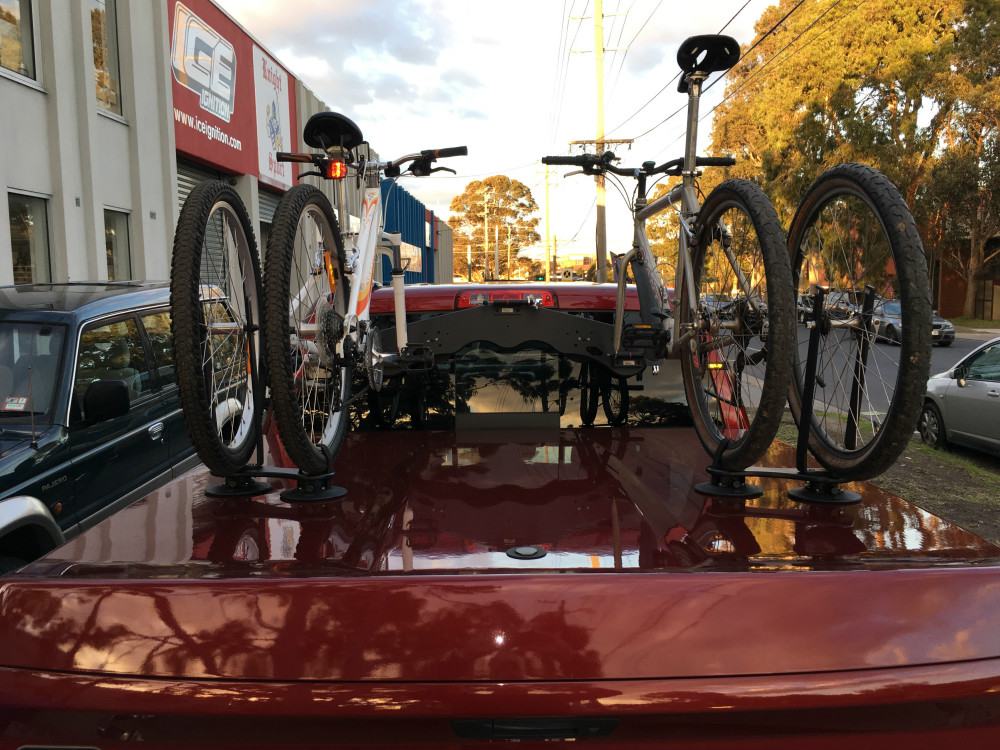 Michael has since completed numerous long distance trips and was delighted with how well the bike rack performed.
---
Leave a comment